Protein Baking Mix (500 g) - Chocolate Chip & Hazelnut Cookies
Regular price

Sale price

Dhs. 79.00
It's cookie time, and muffin can stop us!

You are in a baking mood and now face a choice. A difficult one. Should it be cookies or muffins? Or both? We suggest the latter, but if you need some thought, let us tell you why we love our new Baking Mixes.

You don't need to be a master baker to make delicious, juicy muffins or crispy cookies. All you have to do is add water and oil and throw them in the oven (remember to turn it on). How easy is that?
Chocolate Chip & Hazelnut Cookie Mix

You were sitting there thinking that you should probably click "no thanks" to cookies on the web. Wait just a moment. It is a completely different kind of cookies that we want to entice you with. The crispy kind. With our Chocolate Chip & Hazelnut Cookie Mix, you can bake your own protein cookies in no time. You can easily sink your teeth into a freshly baked protein cookie with crunchy pieces of dark chocolate and roasted hazelnuts.
Our Chocolate Chip & Hazelnut Cookies Baking Mix contains 24% protein and has a high fiber content. We have used the very best raw materials and added as much as 8% chocolate pieces and 8% hazelnuts. If that's not enough to lure you over to the cookie team, hang on. You can't both blow and have flour in your mouth. We know that. That's why we've made it so easy that you hardly have time to put on the apron before the smell of cookies starts to spread in the kitchen. You actually just need to add water and oil. Easy, right?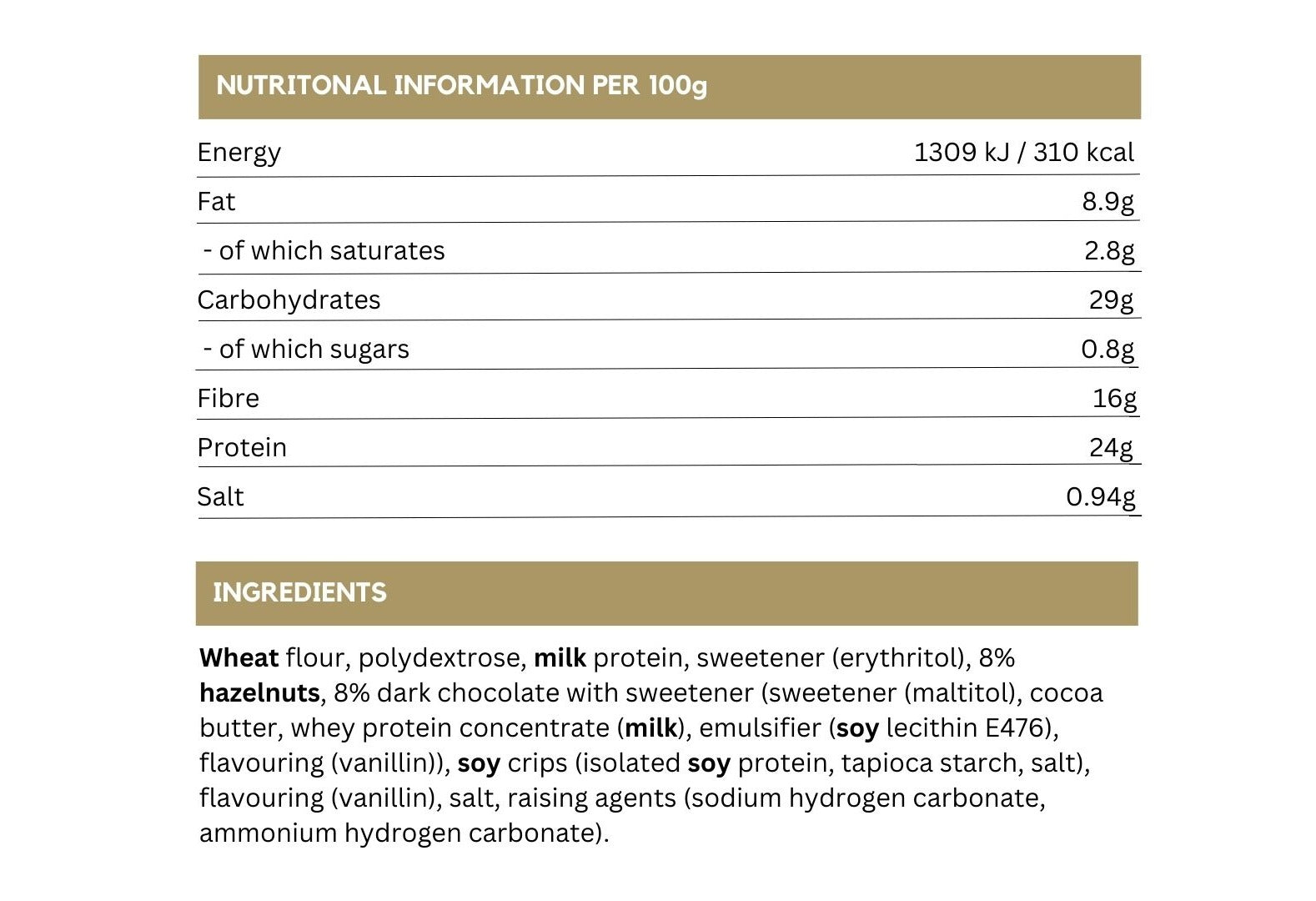 Free Shipping

For purchases above AED 200

Premium Quality

Our products are made of the highest nutritional standard.

Subscribe & Save!

Receive delicious products every month and save money!

Made in Scandinavia

All products are imported from Denmark.